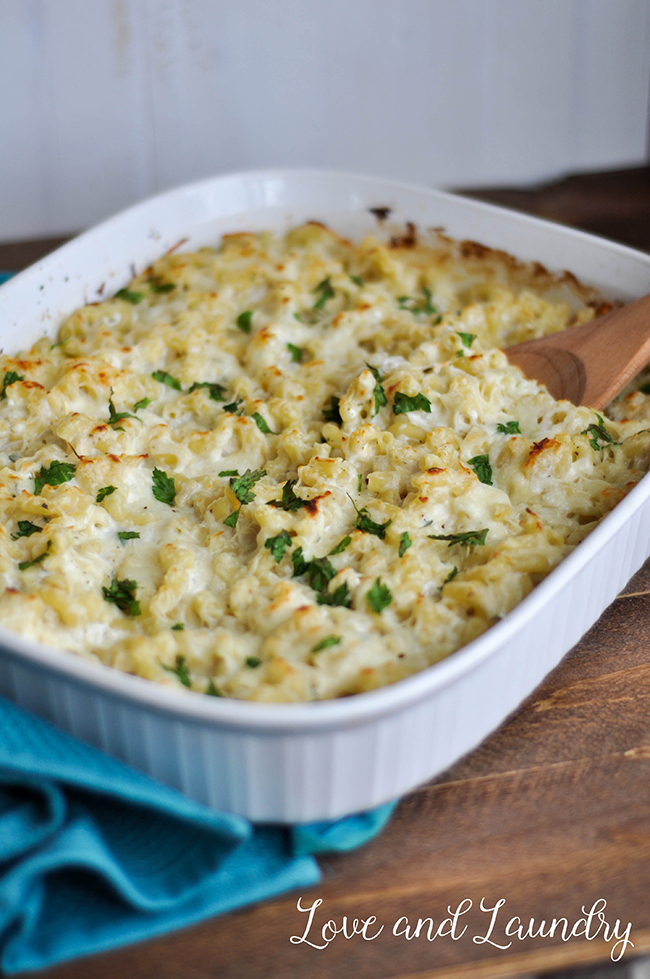 If you've known our family for any time at all, you will know that we are huge Green Bay Packers fans. In fact, when people call us fans, Dave will often correct them and clarify that we are actually OWNERS! We own 1 share of stock. Yep. ONE single share. We may just barely be owners, but we are most definitely owners! And if you know anything about the Green Bay Packers, that is a pretty big deal!
Last summer in 2016, we took our family vacation to Wisconsin just to visit Lambeau Field. It. Was. AWESOME! If you are a Packers fan and you haven't been, GO! Even though it wasn't football season when we visited, it was so cool!
We absolutely loved visiting Wisconsin. On the way home from our trip, Logan, who is our youngest, commented that we wish we were from Wisconsin, but we aren't. Haha! It was a pretty fun trip. One thing that Wisconsin is super famous for is their dairy industry – specifically their cheese. And it is GOOD! We love cheese almost as much as we love the Packers, so we pretty much loved every part of our trip to Wisconsin. Ever since we got back (even though it's been over a year ago), I have been digging around for some really good Wisconsin cheese recipes. This mac and cheese is so, so good! My kids kept going back for thirds and fourths because they couldn't get enough.
It's a bit different from regular homemade mac and cheese. First of all, it is made with a combination of 5 different cheeses, including creamy ricotta.  It also has some Italian Seasoning and Garlic added. The seasoning combined with the different cheeses gives this dish a lot of flavor depth. Another thing that I loved so much about this mac and cheese is that it is pretty fast to make. As much as I love to cook, I sometimes hate recipes that take hours to make. This one is fast! It is perfect for a main dish, side dish or something to take to a pot luck! I promise, whatever you make it for, it definitely won't last long!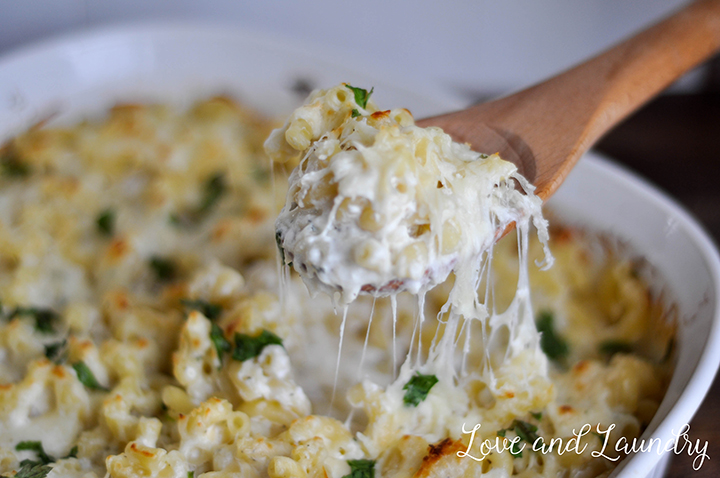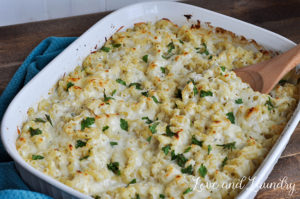 Print
Wisconsin Mac and Cheese
Ingredients
1 16 oz package of elbow macaroni
1 cup shredded mozzarella cheese
1 cup shredded Swiss cheese
1 cup grated Parmesan cheese
1 cup shredded provolone cheese
3/4 cup ricotta cheese
1 cup sour cream
1 cup half and half
1 tablespoon fresh parsley
1/2 teaspoon Italian Seasoning
1/2 teaspoon garlic salt
Instructions
Preheat the oven to 400 degrees
Cook the elbow macaroni according to the package directions
Meanwhile, grease a 9x13-inch baking dish.
In a bowl, mix together the Swiss, Parmesan, and mozzarella cheese. Set aside 1/2 cup to use for the topping later.
In another bowl, stir the remaining ingredients together until smooth.
After the elbow macaroni is cooked and drained, add it to the second bowl and toss together until all of the macaronis is well coated. Add the Swiss, Parmesan and mozzarella and stir to combine just a bit.
Pour into the 9x13-inch baking dish. Sprinkle the extra cheese over the top.
Bake for 10 minutes and then broil for an additional 5 minutes to crisp up the top.
Serve immediately!