I'm late getting our Week at the Webster's post up! I had all of the photos uploaded on Friday but never finished writing anything. Saturday was super busy and I just barely remembered that I never got back to finishing this. We've got a lot going on in the next few weeks, so I'll remember to get this post written earlier in the week and schedule it to publish so I won't be late again. This has been a fun series for me to write so far. I know that there might not be many people who read it, and that's okay with me. Writing a weekly update is something that I need to do for myself if nothing else. I'm realizing the older I get that writing things down is very important.
Logan got his Bobcat in Cub Scouts this week! If you're not familiar with Cub Scouts, that is the first rank all the boys have to earn. He's got fabulous den leaders and they helped him do almost all of it except for the Youth Protection that we did at home. I love the Cub Scout Youth Protection program. Even if you don't participate in scouts, you can google the youth protection and go over it with your kids. It is an excellent tool for teaching kids simple safety guidelines.
Logan was so, so excited to get his award presented at Pack Meeting! And I got to add another Cub Scout mother's pin to my ever growing collection. I sure love my boys!!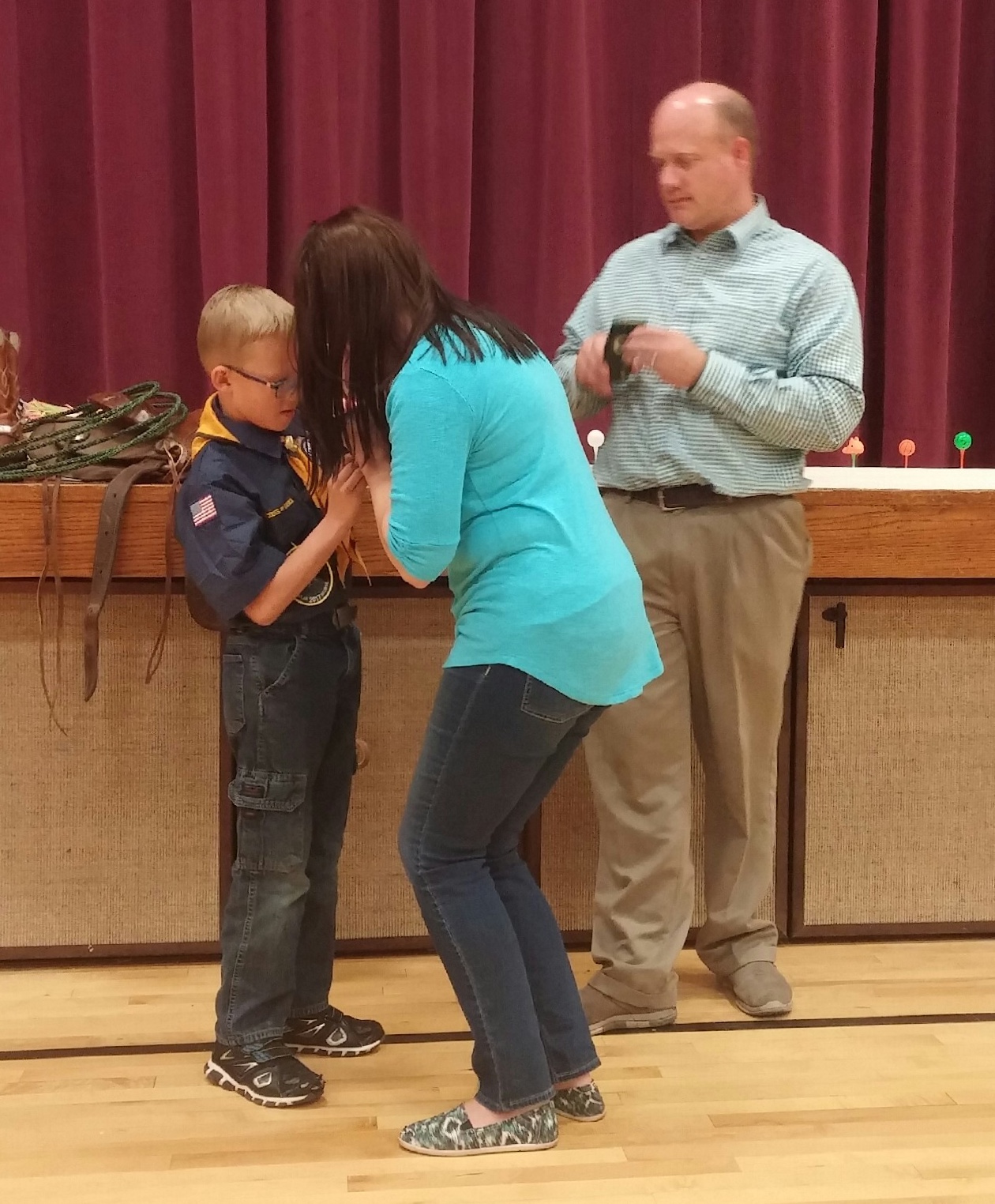 We've actually done a lot with scout stuff the last couple of weeks! I don't have pictures of all of the things that Max has done. He's a Boy Scout now and so he's been working on earning merit badges. His troop got invited to a Pow Wow a few weeks ago and that got Max started working on his Community in the Nation and Community in the World Merit Badges. Those are both required merit badges for his Eagle and they are both pretty time consuming to earn. But Max and his friend Peyton worked really, really hard and met all of the requirements to earn both badges at their next court of honor. It was seriously hours and hours worth of work! So now, Max, who is 11 years old, has earned 11 merit badges. Phew! He is almost half way to the total he needs for his Eagle. I'm so grateful that he's such a driven kid. It also helps that he likes scouts for sure. But he's always working on passing something off in scouts.
The big thing that we did this week was get new family pictures! Woohoo!! We were supposed to get them done last weekend, but we postponed and did them Wednesday night instead. And I am SO thankful because Logan ended up being really sick with the stomach flu and the last thing I wanted was a repeat of our last family picture experience. 
I like to get some kind of family picture every year, but most years we don't hire a professional. We have hired someone a few times, but overall, we just all pose together at some kind of event or trip and call it good for the year. This year I wanted nicer updated pictures for our living room. But I still didn't really want to hire a professional.  So, I talked one of my friends into taking her family and we could take each other's family pictures. That way we could both save a little bit of money.
We took over 500 pictures between both families. With that many pictures, we got a lot that weren't very good – like kids pulling weird faces or someone blinking. But, we also go a lot that were amazing! These are my very favorite of our family. Sorry for the picture overload, but I just had to share! I love them so, so much!!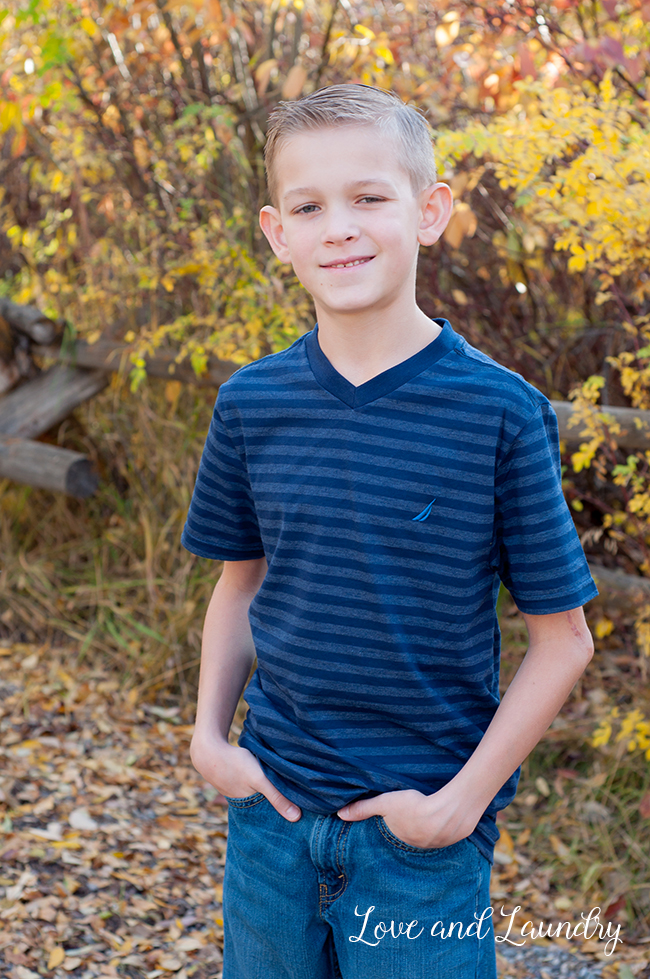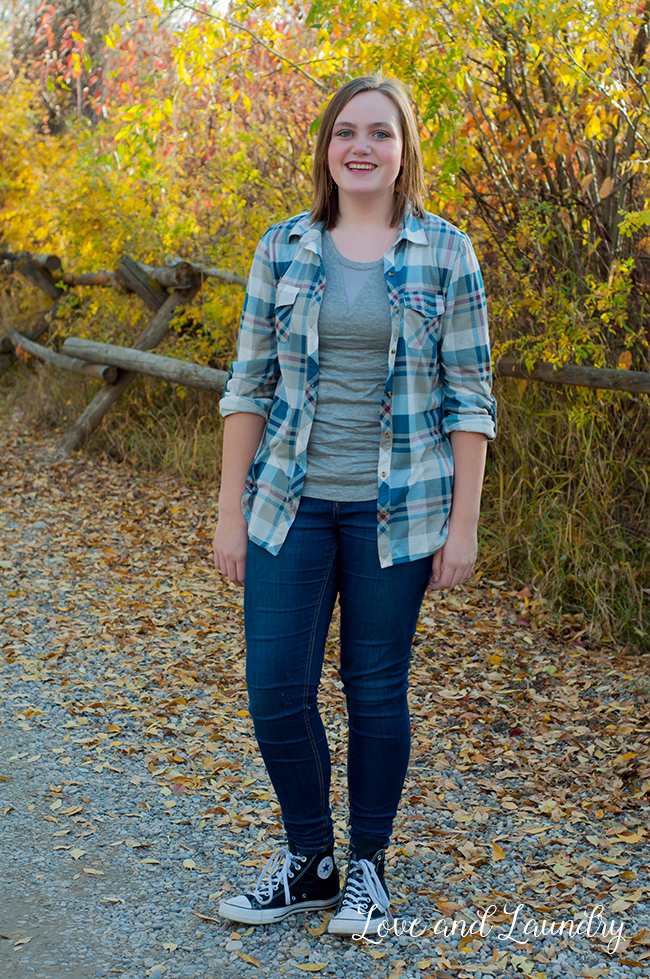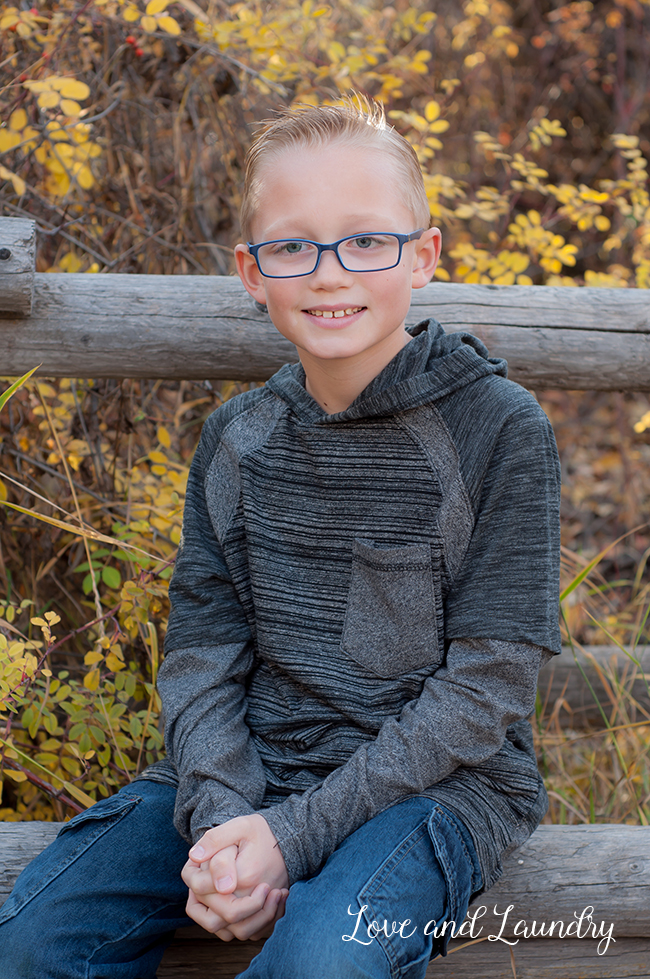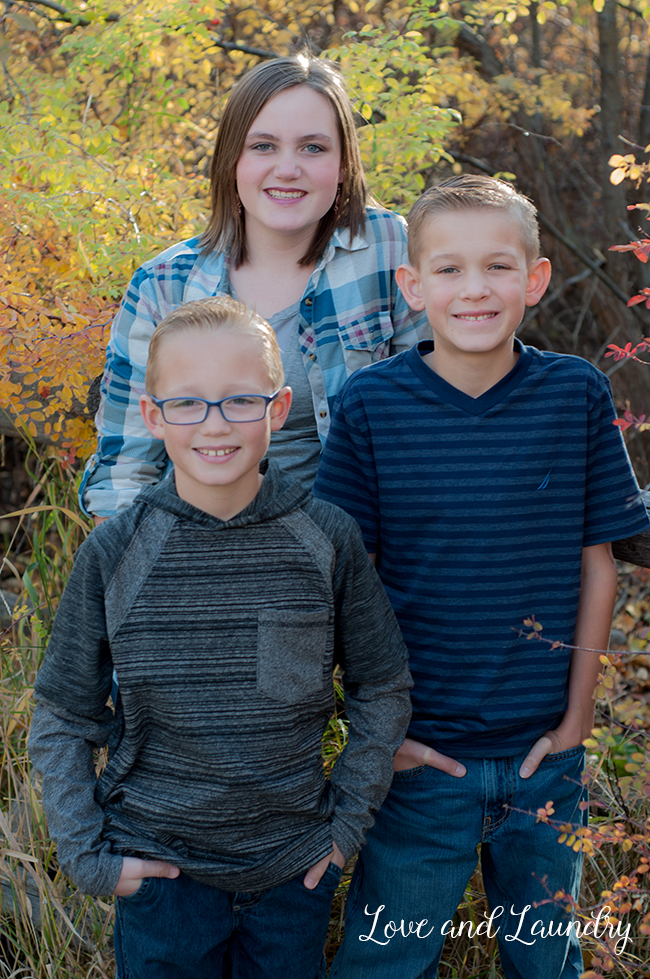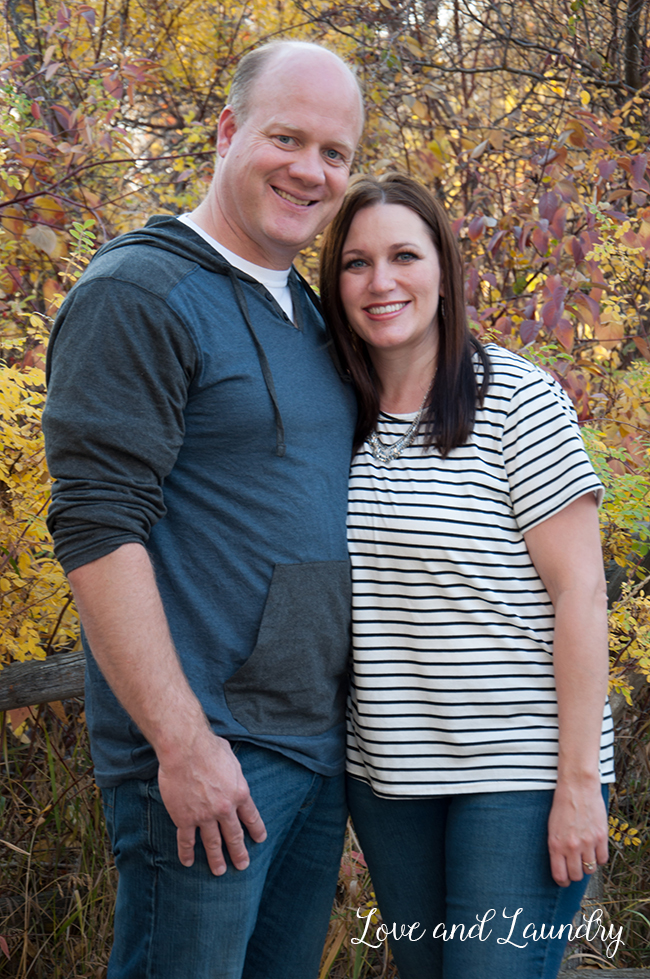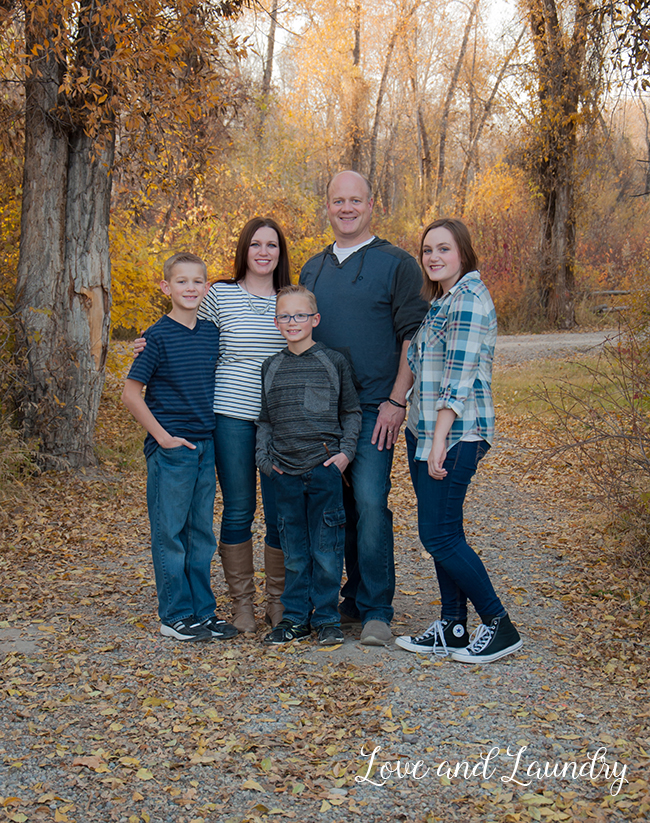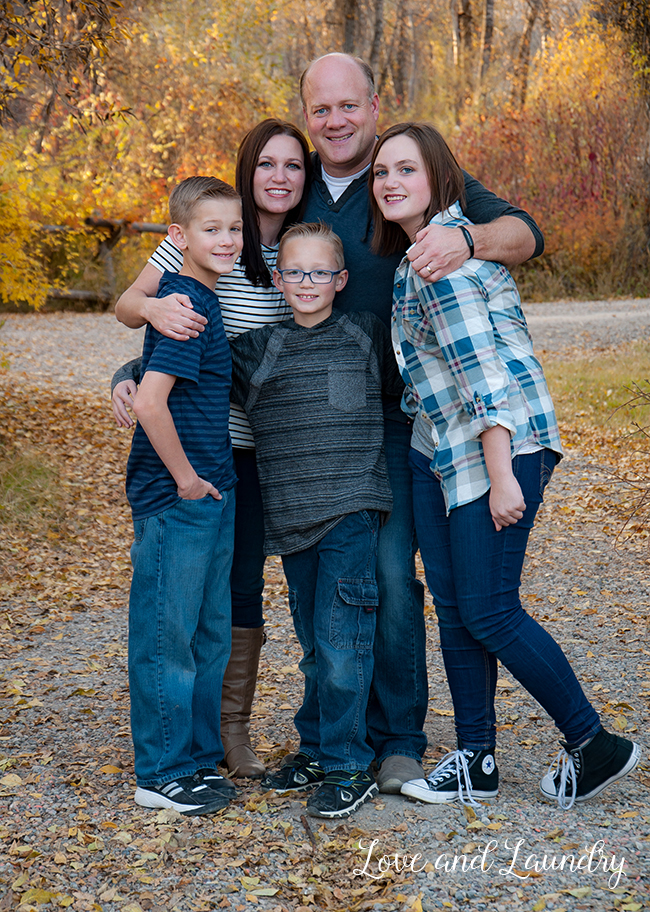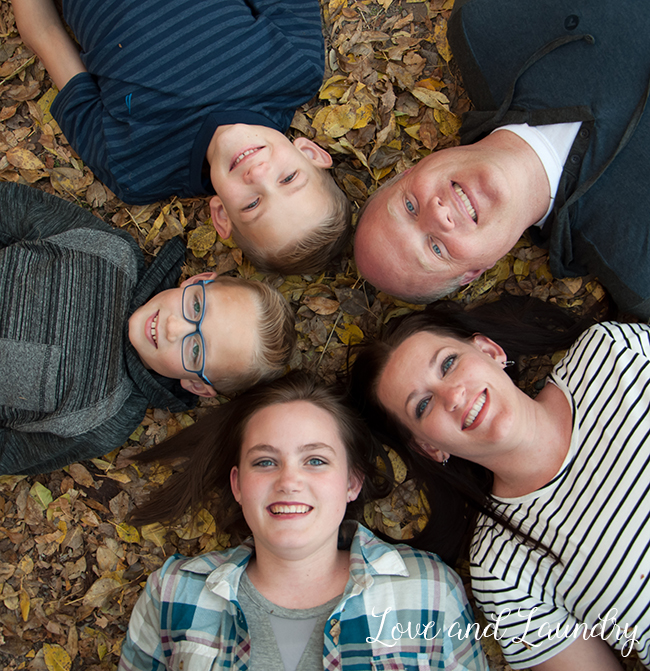 I know this might sound weird, but it's very surreal to me to see how much our kids are growing up in family pictures. Bria is actually taller than me now (only by an inch) and the boys are both growing up so much! I don't actually see that when I'm with them but when we're all posed together as a family it's more apparent to me.
I love this stage our family is at right now. We are well past the diaper and toddler stage and our kids are getting old enough that we can do a lot more fun things with them. And yet they are still young enough that they still love to be with their family. I've heard some people describe this as the parenting sweet spot and I truly believe that's what we have. Now to just learn how to slow down time…. I love this family of mine!
Now that our pictures are taken,  I need to decide which pictures should get printed to go on our family wall and on our Christmas card. I've got several favorites and I want to get them all printed. But I don't have nearly enough frames for all of them.
I've also been working this week to update our Christmas card address list because that always seems to be my hangup for getting cards mailed out. But not this year. I'm determined to mail out Christmas cards and even though it's still October, I'm going to get a head start on it!
We've got lots of fun planned in the next couple of weeks and I can't wait to share it all with you! I hope you all have a really wonderful week.