This post is sponsored by Simply Organic. All thoughts and opinions are my own.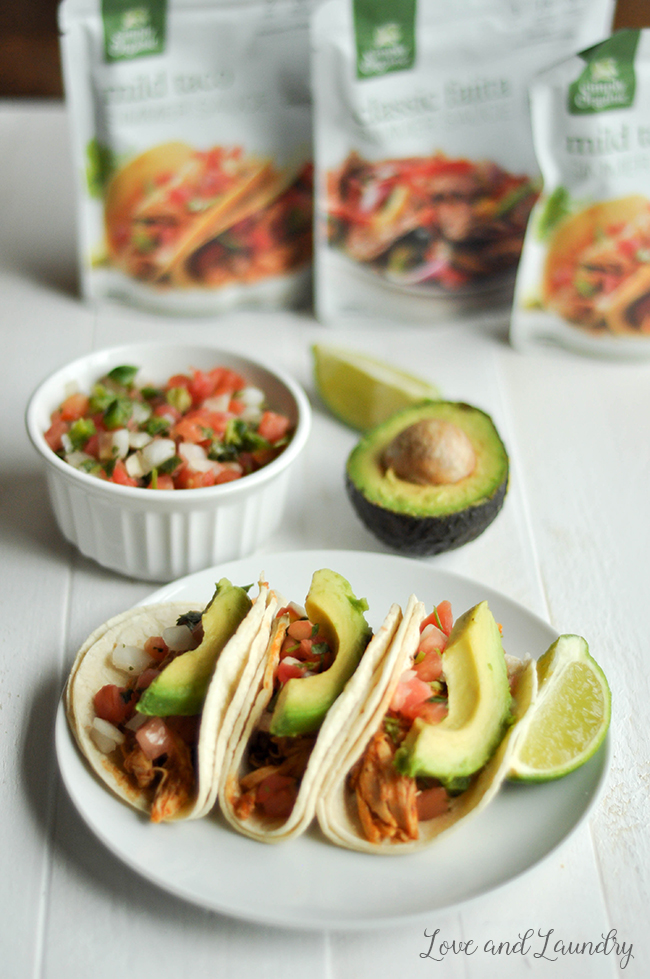 Summer at our house seems to be crazy, busy every year! This year, we've had swimming lessons, scout camp and girl's camp, some house projects we've tackled, selling fireworks, and have spent lots of time as a family! Since Dave is a school principal, he has the summers off and we like to take advantage of every second we have together. Working in education is definitely demanding, underpaid, and often thankless, but you sure can't beat the schedule! We love having so much time together every summer! But that also can make it super busy.
And with so much going on, cooking beautiful and nutritious dinners is such a challenge for me. I love to cook and during the winter it doesn't seem to be a problem. During the summer, cooking heats up the house and truthfully, we're often just too busy to have very many really nice dinners. I also hate the idea of sacrificing healthy food for fast food all the time so I'm always on the hunt for quick and easy dinner ideas that are also healthy.
When I found out how easy it is to whip something up with Simply Organic Simmer Sauces, I was sold! They are fast, nutritious, and organic – all things that are important to me when feeding my family. I used the Mild Taco Simmer Sauce to make these crazy fast street tacos. I love it because it is easy to use and tastes fantastic! Think lime, cilantro, onion and garlic mixed in a chili/tomato sauce! Yum!
To make my chicken street tacos even faster and easier, I picked up a rotisserie chicken and some pre-made pico de gallo at my local supermarket. It literally took us longer to eat dinner than it took for me to make it – perfect for busy summer nights! And the bonus is that since you heat the chicken and sauce together in a skillet, it doesn't heat up the house!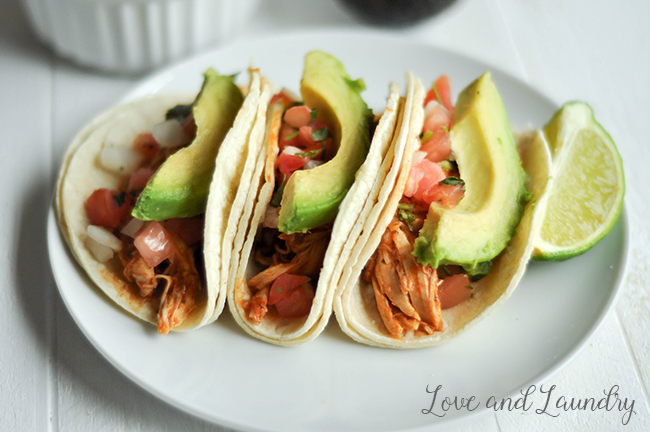 After you heat up the chicken and the sauce, put it into mini corn tortillas and top with pico de gallo and a slice of avocado if you like that. I hardly ever share my avocados with my kids so they thought that was a real treat! You could even squeeze a tiny bit of lime juice on top of each taco, but you definitely don't need to – the flavor of the Mild Taco Simmer Sauce is wonderful without adding to it. These make-at-home street tacos taste like the real deal, but much less expensive and super fast to throw together.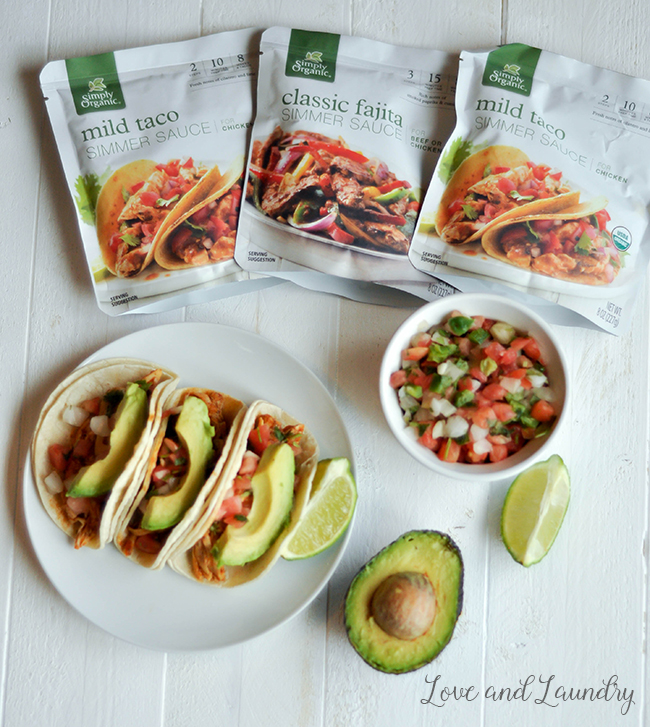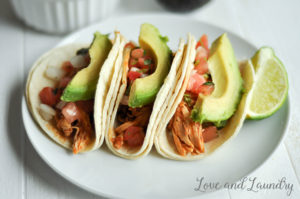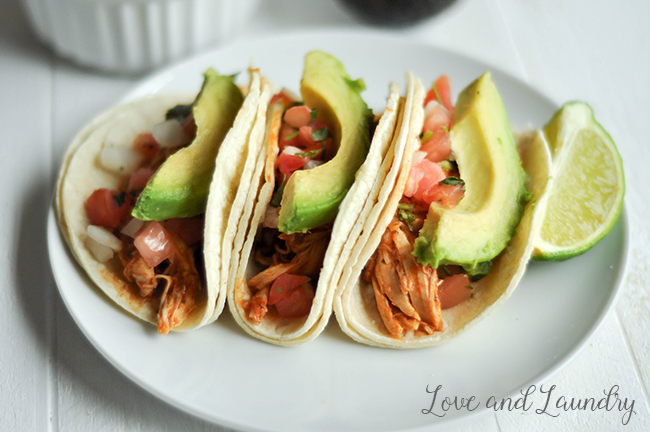 Print
10 Minute Street Tacos
Ingredients
Mild Taco Simmer Sauce, Organic
1 Rotisserie Chicken
Pico de Gallo
Sliced Avocado
Mini Corn Tortillas
Instructions
Shred the rotisserie chicken and heat in the Mild Taco Simmer Sauce
Heat the mini corn tortillas for a few seconds in the microwave to soften.
Take 2 tortillas and fill with chicken.
Top with a spoonful of pico de gallo and a slice of avocado.
Enjoy!
Notes
You can buy the rotisserie chicken in advance and store it in the refrigerator until you're ready to use it. I bought mine the night before.
These can be pretty addicting! We had them two nights last week and my kids devoured them.