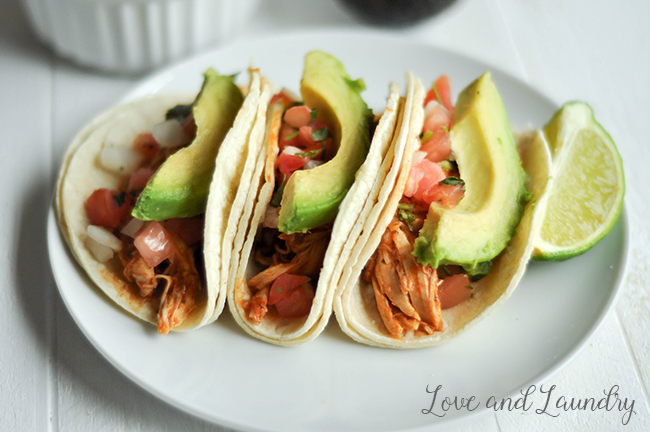 10 Minute Street Tacos
Ingredients
Mild Taco Simmer Sauce, Organic
1 Rotisserie Chicken
Pico de Gallo
Sliced Avocado
Mini Corn Tortillas
Instructions
Shred the rotisserie chicken and heat in the Mild Taco Simmer Sauce
Heat the mini corn tortillas for a few seconds in the microwave to soften.
Take 2 tortillas and fill with chicken.
Top with a spoonful of pico de gallo and a slice of avocado.
Enjoy!
Notes
You can buy the rotisserie chicken in advance and store it in the refrigerator until you're ready to use it. I bought mine the night before.
These can be pretty addicting! We had them two nights last week and my kids devoured them.
Recipe by Love and Laundry at https://loveandlaundry.com/10-minute-street-tacos.html