Hey everyone!!
I'll keep this post short and sweet. There's two parts, but of course we have to talk about food first, right?!? I know there are a million pumpkin bread recipes on the internet. And for good reason! It's darn delicious! I've made several recipes over the years, but I ran across one that I love! It's extremely simple – which is great news when you need a treat to take your neighbor! And it's also not too pumpkin-y or too sweet. Does that even make sense? Haha!
So, if you don't already have an amazing pumpkin bread recipe, here's a great one!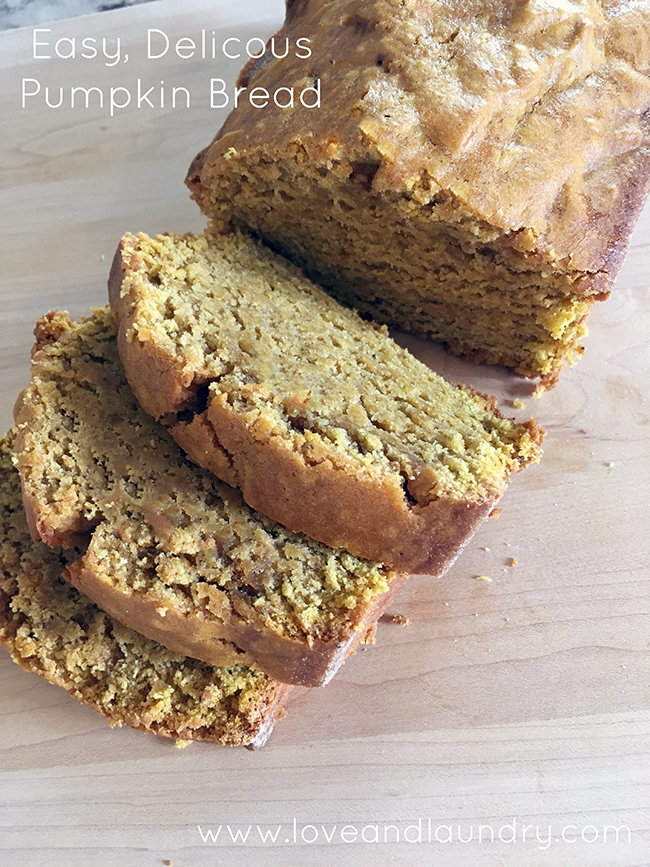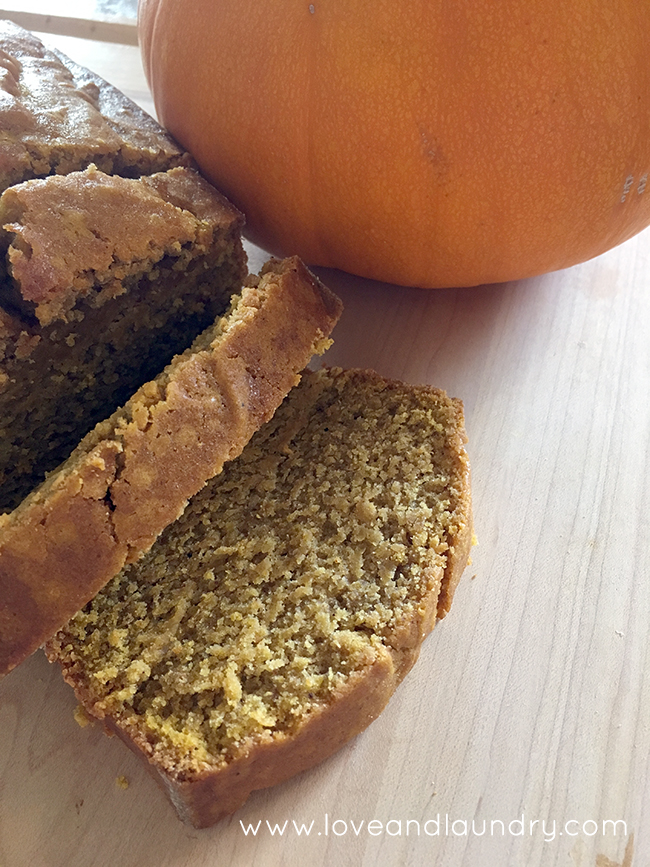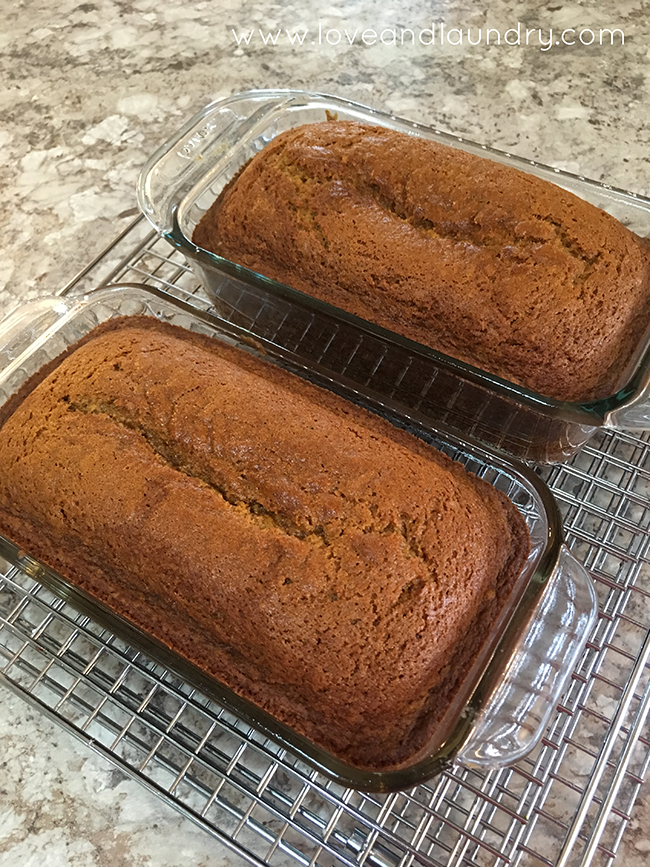 Easy delicious pumpkin bread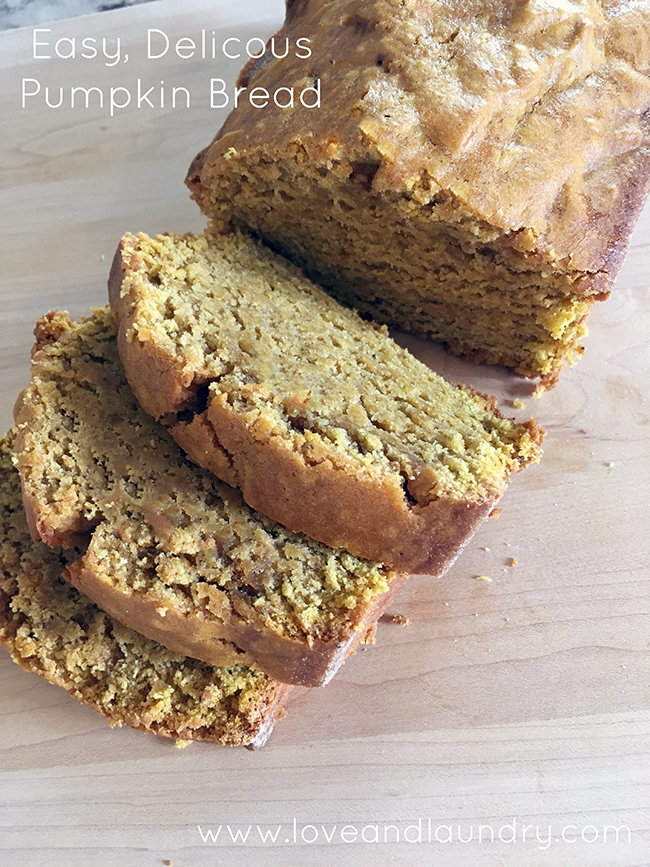 Ingredients
1 15 oz can pumpkin puree
4 eggs
1 cup vegetable oil
2/3 c water
3 c sugar
3 1/2 c flour
2 tsp baking soda
1 1/2 tsp salt
1 1/2 tsp cinnamon
1 tsp ground nutmeg
1/2 tsp cloves
1/4 tsp ginger
Instructions
Preheat the oven to 350 degrees and grease two loaf pans (really grease them good - it's the secret to your bread not sticking in the pan and breaking!)
Meanwhile, combine all of the ingredients EXCEPT for the flour and mix well. Slowly add in the flour and stir until just combined. I like to sift my flour as I put it in to get out any flour lumps.
Bake at 350 for 50 minutes. If a toothpick comes out clean, you can remove it from the oven and cool on a baking rack. If it's not done, turn the oven down to 325 and continue baking until a toothpick comes out clean - check every 5 minutes. Mine took an extra 15 minutes to bake.
Cool and enjoy!
https://loveandlaundry.com/easy-delicious-pumpkin-bread.html
Copyright Love and Laundry