Dave and I were both busy yesterday getting church things ready for the new year. Just in case you're new here, or don't know me very well, I talk about how much I love being Mormon here. I'm the secretary in primary, so all of the new class rolls needed to be organized and printed. And I'm trying a new method of keeping track of opening exercise assignments. Still working on it. I'll share it when I feel like it's perfected. Anyway, as we were both working, I mentioned how fun it would be to set a goal to read the whole Book of Mormon as a family during 2016. The Sunday School curriculum is the Book of Mormon this year, and the primary kids are also learning about scriptures. I decided that this year would be perfect to reinforce that at home as well.
So, I picked up my phone and did a quick Pinterest search for a printable reading schedule. I wanted something that would tell us what to read every day for a whole year. And pretty much all I could find were charts that kids could mark off each book of scripture. Which those are awesome. But what I wanted was a reading schedule. A cute reading schedule. After lots of searching, I did find one. It was a list. In my mind, I tried very hard to just let it be. It was exactly what I was looking for – it was a schedule. But why did it have to be so boring?!? So, instead of settling, I re-created it in a fun, cute calendar.
I realized that it's January 2nd and this is probably something that would have been great to have available yesterday (Wedding singer, anyone? "Once again, things that could have been brought to my attention YESTERDAY!"). Really, this is something that would have been great to have ready a month ago!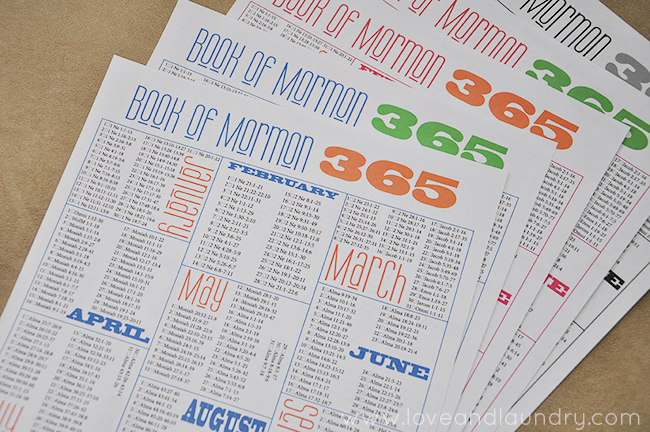 But they weren't ready. And they are now! It's only about 15 verses a day, so feel free to jump in and catch up. Also, I do know that this year is a leap year and I don't have 29 days for February. So just consider that extra day as a catch-up day.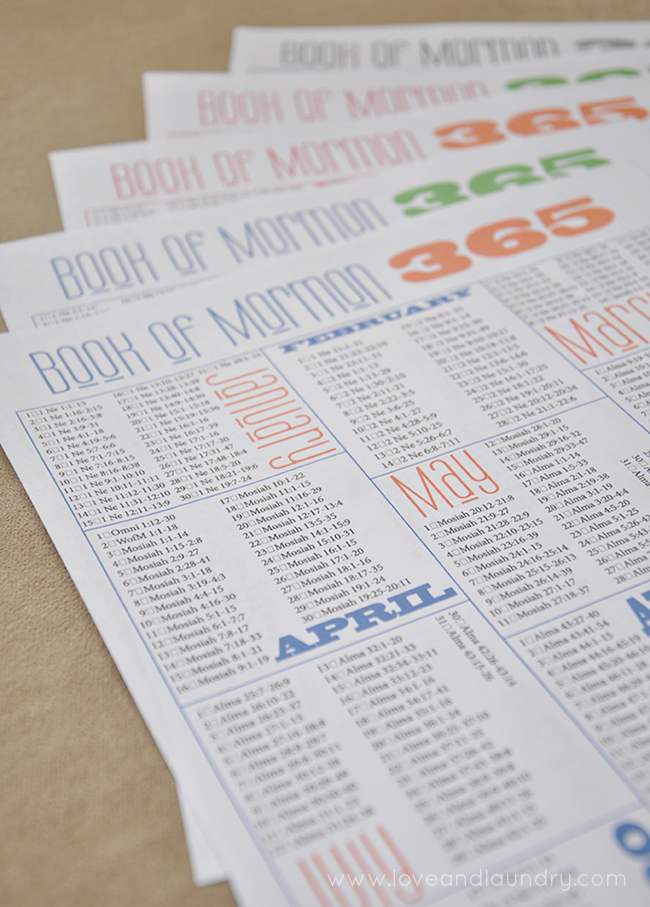 I also made a monthly version that are a bit bigger. The verses on the yearly version are pretty small (I think they're 8 point). I know that some people have a hard time reading that small, but it's hard to fit a list of 365 things any other way! So, the answer was the bigger version. You could save paper by printing them double sided.
To download, just click on the links below each picture. And leave a comment! I would love to know what you think of them!!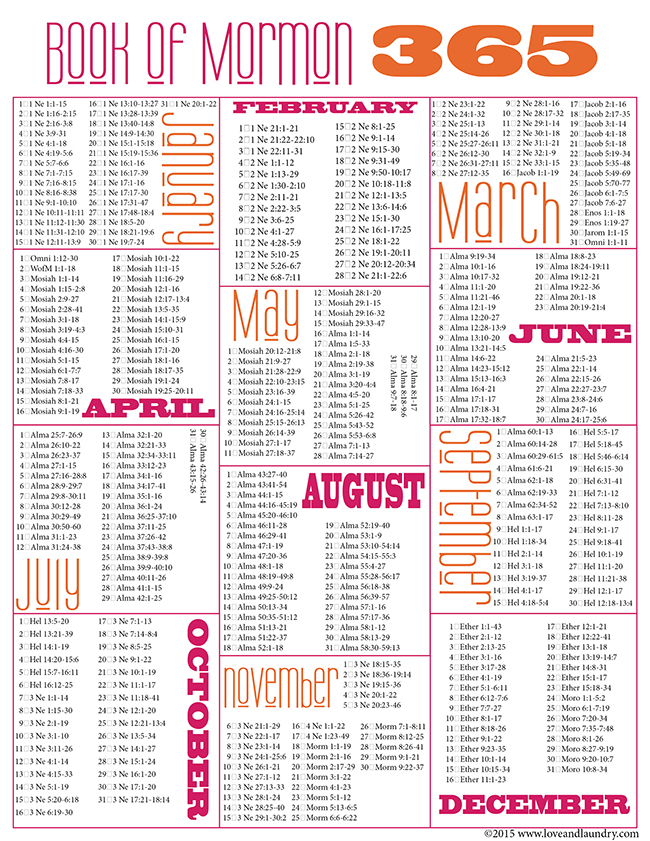 CLICK HERE to download the yearly pink and orange version
CLICK HERE to download the monthly pink and orange version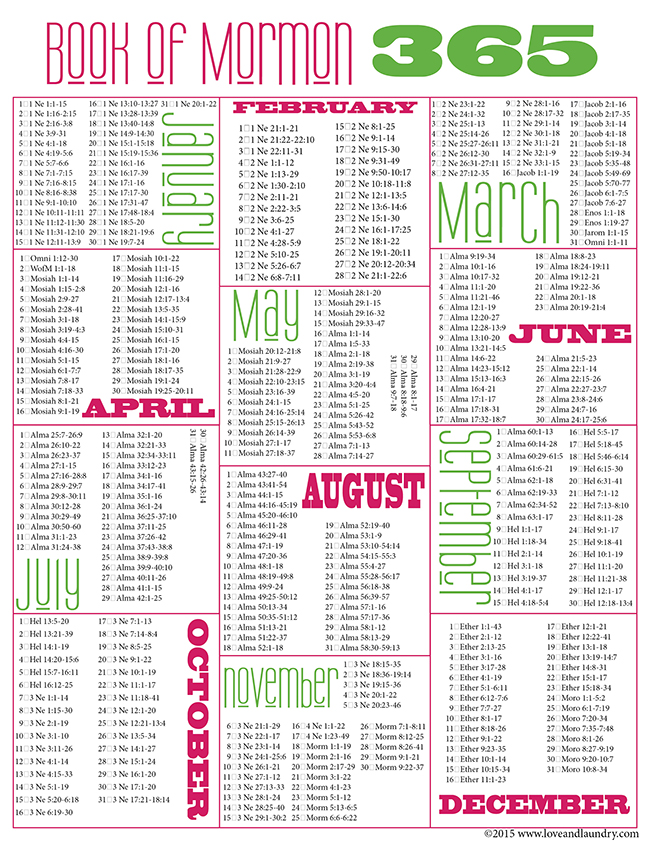 CLICK HERE to download the yearly pink and green version
CLICK HERE to download the monthly pink and green version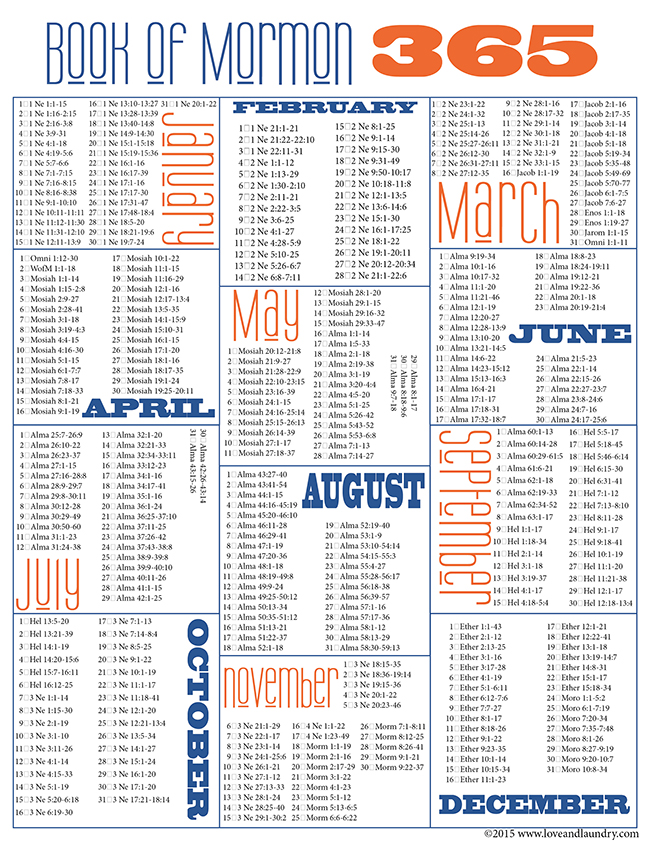 CLICK HERE to download the yearly blue and orange version
CLICK HERE to download the monthly blue and orange version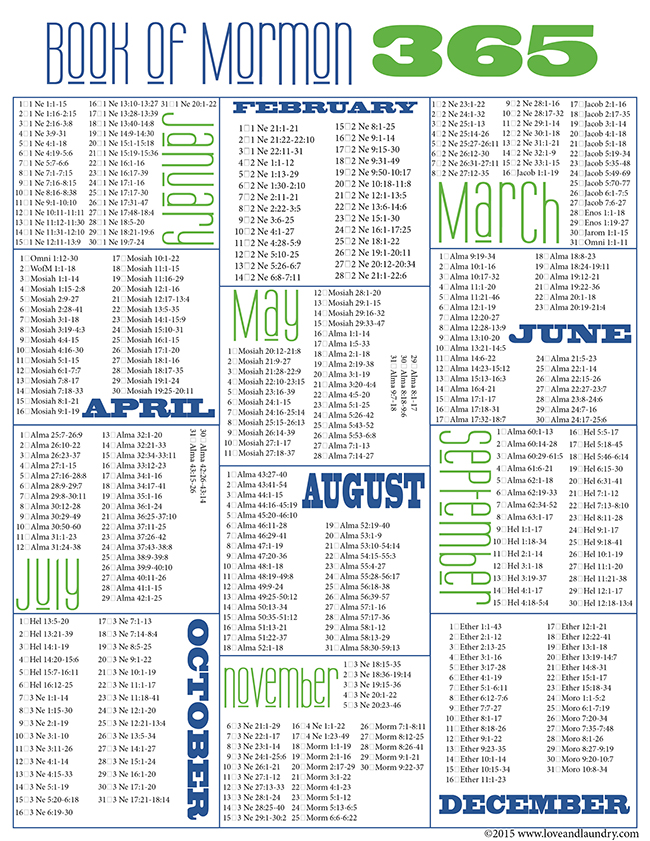 CLICK HERE to download the yearly blue and green version
CLICK HERE to download the monthly blue and green version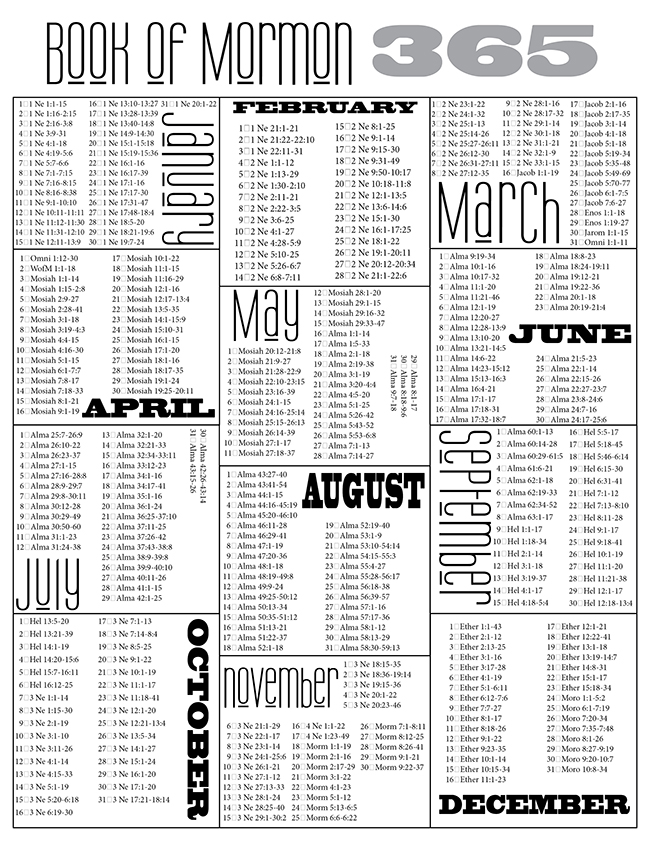 CLICK HERE to download the yearly black and white version
CLICK HERE to download the monthly black and white version